FROM PREGNANCY TO PEDIATRICS
FOR ALL OF LIFE'S CHANGES, LET US HELP YOU.
PRECISE CARE
With a Gentle Touch
Our mission is to be the best chiropractic office in Menomonee Falls to adjust, educate, and empower families in our community toward optimal health and wellness. We are a family-based chiropractic care clinic aimed at providing natural healing for you and your children. Dr. Trista Bringa specializes in pediatric and prenatal chiropractic care.
We want our children to have the best start to life. Chiropractic has been shown to not only significantly relieve pain and irritation in small children and infants but also to help the nervous system flourish and grow.
We would love to have the opportunity to welcome you into our office. We treat all patients as if they are family and offer nothing but the highest quality chiropractic care for ALL ages. At Thrive Family Chiropractic, we focus on unleashing your greatest potential. Schedule with us today!
Thrive Family Chiropractic
Chiropractor Menomonee Falls WI
Chiropractic Care & Your Health
---
Thrive Family Chiropractic is located at the heart of Menomonee Falls in the historic Village Centre. Our office faces Appleton Avenue, just south of Main Street, and across the street from Pink Lemonade Salon and Spa.
I grew up in Washington County and travelled often to Menomonee Falls. The Falls area is warm, welcoming, fun and has some great shopping! It's a wonderful area just outside of Milwaukee.
Our chiropractic team at Thrive Family Chiropractic firmly believes in protecting a child's body by making sure they have the best possible functioning nervous system. Call today.
Our chiropractic team at Thrive Family Chiropractic firmly believes in protecting a child's body by making sure they have the best possible functioning nervous system. Call today.
The History of Chiropractic Care
---
The word Chiropractic is derived from the Greek words "cheir" (hand) and "praktos" (done) combined to mean "done by hand." It was chosen by the developer of chiropractic care, Daniel David Palmer.
In 1895, D.D. Palmer performed a chiropractic adjustment on a partially deaf janitor, Harvey Lillard, who later reported that his hearing had improved due to the change.
D.D. Palmer opened the first chiropractic school two years later, and in the century since, chiropractic professionals have used spinal adjustments to help people prevent and cope with back pain, carpal tunnel, muscle strain, headaches and migraines, and a variety of other physical ailments. Millions of people benefit from the work of Dr. Palmer today.
Our Advanced Chiropractic Technology
---
Our Menomonee Falls office offers state-of-the-art nervous system scanning technology to our patients. This technology is NASA certified and tells me, the doctor, a lot about the condition of someone's spine and nervous system from the first appointment on.
These scans are completely safe for all ages: pregnancy, newborns on up through the golden years. When healing takes place in a patient's body, we can track progress using the scanning system.
We help each chiropractic patient to heal from the inside-out. While many patients come to us with common ailments like headaches and back pain, we also see many patients with non-pain-related issues like fatigue, anxiety, digestion issues, asthma, colic, ear infections, focus-related disorders, and spectrum disorders, to name a few.
OFFICE HOURS
---
Monday
12:30pm - 6:00pm

---
Tuesday
By Appointment Only
---
Wednesday
CLOSED
---
Thursday
2:30pm - 6:00pm
---
Friday
CLOSED
---
Saturday
CLOSED
HOW TO FIND A CHIROPRACTOR IN Menomonee Falls
This guide will help you find the best chiropractic clinic in Menomonee Falls for you. When most people in Menomonee Falls decide they need a chiropractor, they end up doing a search and just picking someone at the top.
Being at the top of Google for the chiropractic search does not necessarily mean they are the best chiropractor for you. Follow the steps below to make sure you are picking the right chiropractor for you.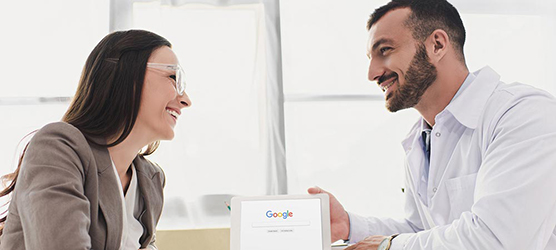 Time Needed: 5 minutes
Total Cost: USD 0.00
4 EASY STEPS TO FINDING A CHIROPRACTOR IN Menomonee Falls
Step 1: Open up a Google search
You will want to type one of the following in the search bar:
Chiropractor Menomonee Falls
Chiropractor 53051
Chiropractor near me
Best chiropractor in Menomonee Falls

Step 2: Review Their Website
The best chiropractors in Menomonee Falls put as much care into their website as they do into the rest of their office. By reviewing their website you will get a good feel for the doctor and if they are right for you.

Step 3: Check Out Their Reviews
Check out the Google Business Page of a chiropractic clinic you are thinking about visiting. It is easy for someone to say they are great, it's a different story to get other people to say great things about you.

Step 4: Give The Office A Call
Now that you have a basic understanding of what the office is about. Give them a call to make sure they fit the message that their website and GMB have been sending. You will know in a few minutes whether the office is the right one for you.